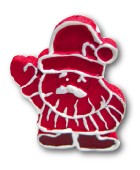 Forum
Our forum is a place where you can ask questions, discuss your problems or just find other participants for conversation. The authors of the daily challenges are also available in the forum at the day of publication of their challenge. You can leave your feedback or join the contributions in the forum.
You have to adhere to the rules of the forum. We want to protect the competition and game character, so it is not allowed to post solutions or hints to the challenges. The Forum is designed to exchange words about problems and also just for entertainment.
Every participant has to respect the rules of the forum.