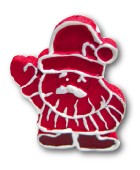 Donors & Prices
Also this year the MATH+ Adventskalender is supported by numerous companies with attractive prizes. Our list of prizes will be regularly updated during the competition.

You can check how to join the contest in the rules of the game.

MATH+ Adventskalender is looking for donors!
X
MATH+ Adventskalender is looking for donors

Download
We here at the MATH+ Research Center in Berlin, Germany, organize the acquainted math Advent calender each year. We propose a riddle each day from December 1 until December 24. The MATH+ Adventskalender has intrigued pupils, students and adults for the last 13 years now. This year we want to reach an even bigger audience by offering the calendar in English as well.
What we are looking for?
We are looking for donors of material prizes or vouchers, which we want to hand out to the most succesful participants. The prizes are a great motivation for the participants.
What we offer you?
You will be listed as an offcial donor on our site www.mathekalender.de/matheon together with a list of the prizes you contributed. You will be explicitely named and thanked at the grand prize ceremony in January in Berlin. You can also hand over your prize in person and get a stand for your company in the lobby. We will advertise your company with your logo and the prizes you want to contribute on our facebook page and other marketing channels. Please dont hesitate to contact us to discuss any questions or ideas you may have!
We are looking forward to hearing from you!
Rico Berner
spenderbetreuung@mathekalender.de
– Schulkontakte– Forschungszentrum Matheon –